Offimac rental software offers efficiency, profit, and continuity
Do you want to make your company work more efficiently?
Are you also thinking about getting new rental software for this?
Or do you want to save costs by automating (more of) your business processes?
Then you've come to the right place! Because Offimac supplies rental software based on reliable Microsoft technology that stands for efficiency and recognisability. And because it's a Microsoft solution thatlooks exactly like Microsoft Office.
All modules have very recognisable Microsoft screens. In addition, this package also works perfectly with other Microsoft software such as Office, Excel, and Outlook. Users can get started very quickly and they'll be very happy to work with it because it's very user-friendly rental software.
This rental software is therefore also indispensable for modern companies!
Because it is the solution that offers small and medium-sized rental entrepreneurs the greatest guarantee for the future and progress.
The Offimac rental software is modular
Our solution reduces your administration, improves your internal operations, and helps you save costs. It is a platform on which all departments work together, so that information flows faster and there's no unnecessary duplication of effort by your employees. From now on, you only need to input data once, so your employees can dedicate more time to your clients and work on other important assignments. Our rental software provides you with an integrated solution that improves your efficiency and ensures you can observe situations closely and respond to them quickly!
You can assemble your system modularly and choose from a wide selection of standard modules depending on the departments in your company. If you want, you can start with just one or a few modules, and expand later as need be. You can still have additional apps or adjustments made in addition to these standard modules because our solution is a flexible system that you can set up entirely according to your wishes, pace, and budget.
Discover some of the modules of this business software here:
Our solution for rental companies works on any device and with any operating system!
Our rental software has modules for each department of your company. And one of its best features is that it can run on any device. Whether you use the package in the office, at home, or on the go, on a laptop, desktop, iPad, or iPhone, tablet, or Apple, Android, or Microsoft machines, or on a Windows device or in a browser… it's all possible!
Our package comes with this as standard so you can work from anywhere and be productive at all times. Because that's what companies want now!
Offimac rental software isn't just mobile. Thanks to its clever design, this solution is also uniform for the users. The screens are all identical and always follow the same user logic. This way, your employees aren't just mobile; they can also work faster and better with our rental software!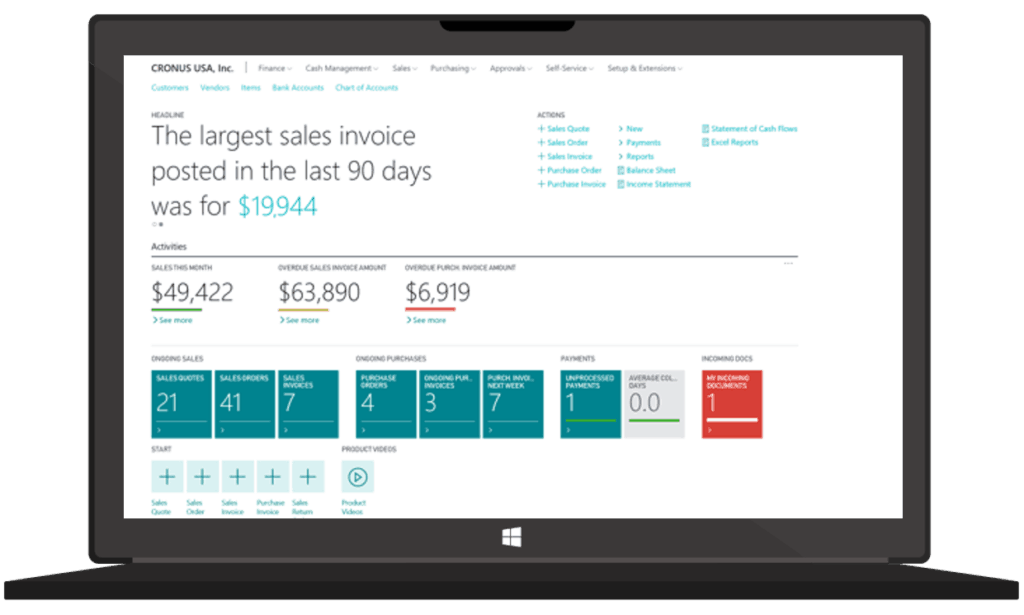 Use, lease, or buy our solution any way you want, in the cloud or locally; we're flexible
Offimac rental software is available in many forms, which is a very important advantage that you won't find elsewhere! You can start and grow the way you want. Or start out with a few users and modules in the cloud and expand later without any problems. Plus, you can stay in the cloud or move to local servers. Microsoft is the most flexible software partner. You can easily switch between licence and payment forms. This solution has something for every company, from small to large!

Rental software from Offimac represents operational reliability
Microsoft is one of the largest software builders worldwide. Out of everyone in the sector, it makes the highest investments in business software for SMEs, particularly since it has significant financial resources. Plus, Microsoft ensures integration between all its products. New innovations, such as artificial intelligence and the Internet of Things, are built in as standard. Microsoft guarantees continuity, growth, and evolution. Our rental software was built on Microsoft Dynamics, so we've got your future safely in our hands!
Offimac rental software is based on our long history in rental business. Our package is built according to ISO:9001 and certified by Microsoft. These are two important signs of our proven quality. As a result, our solution also complies with the strictest Microsoft standards.
This software can be used in a very wide range of leasing companies because it is used in many industries such as renting machinery and others.
Our rental software helps companies manage themselves efficiently. It relieves their administrative burdens and speeds up their business. Plus, employees can respond quickly to client queries. Offimac rental software puts a powerful reporting tool at their disposal.
Therefore, this package is the ideal solution for rental companies looking for efficiency gains and reliable automation.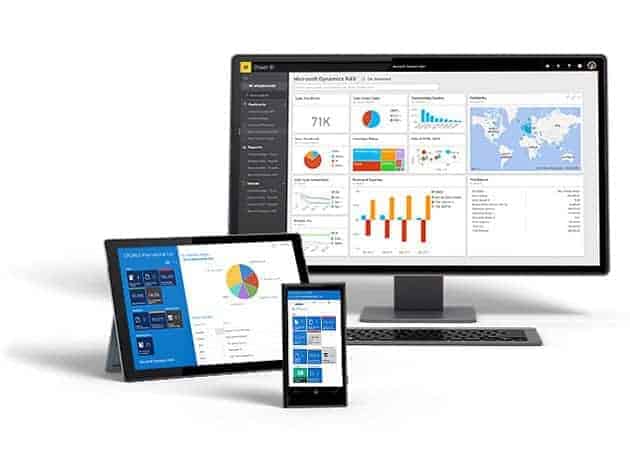 CRM
Quotes
Schedules
Equipment and materials
Rental management
Transports
Returns
HRM
Services 
Accounting
Strong reporting
A lot of the software is standard 
Customisation is possible
In addition to administrative rental software, we have graphically strong scheduling boards. We can link these to your rental software, so that information is seamlessly harmonised between the two software packages. This makes your scheduling very efficient because good scheduling helps you make money. Therefore, we have the following graphics solutions for scheduling, among others:
Rental scheduling
Machines and employees scheduling
Transport scheduling
Service scheduling
GANTT scheduling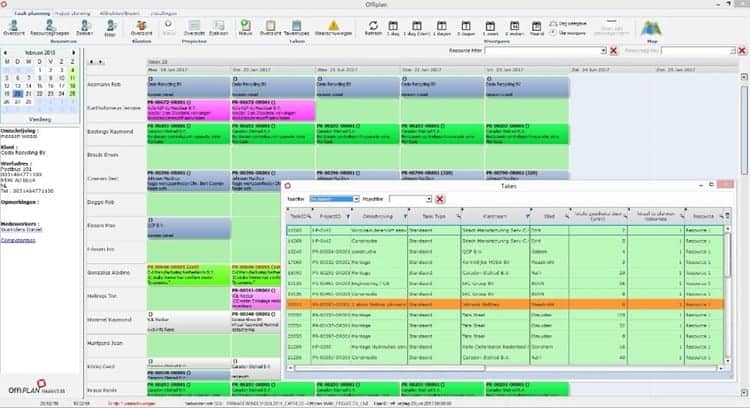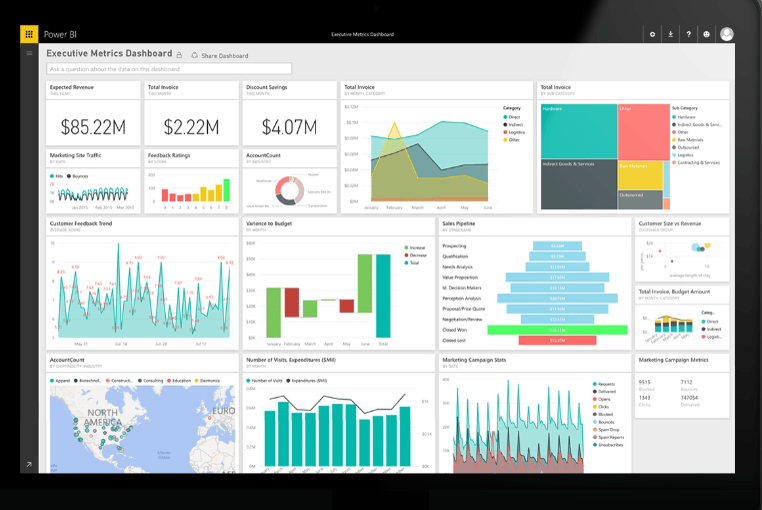 Rental companies also want to be able to follow up on their rental activities and fleet. They also want a better grip on and control over their many other financial and operational activities because knowledge is power. Plus, good reporting gives you the opportunity to make timely adjustments.
This is why our rental software also has extensive reporting in-house; plus, it gives you a clear overview. But would you like to take it even further? We can do that too! Because we have these solutions, among others, in-house:
Microsoft PowerBI
JetReports
Qlikview & Qlik Sense
Are you looking for even more additional functionalities for your rental software? We're your IT partner for this too! Because we have even more software, including:
Apps for many uses
Document management
Invoice scanning
Microsoft SharePoint
Cloud
Integration with social secretariats
Link with track & trace
Integration with telephony and external apps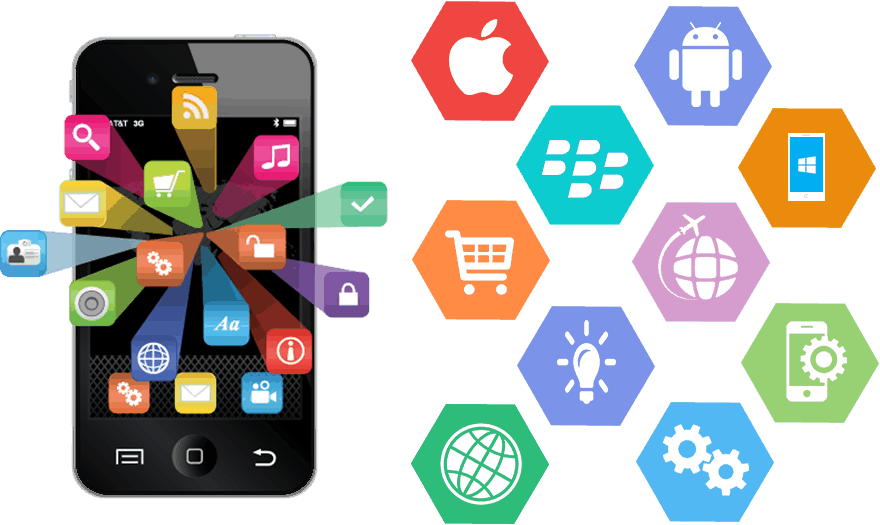 We have extra add-ons that can be linked to our rental software:
Solutions that complete your system even more and which are compatible with Offimac rental software:
Scheduling software
Good scheduling helps you make money, which is why we've developed numerous scheduling solutions.
We have solutions for both task scheduling, employee scheduling, and GANTT project scheduling. Our strong point is that all three of them work together, from detailed scheduling to administration, which makes for a powerful digital solution.
Aftersales and CRM
Professional sales management and a good overview of quotes are important in any company.
Our sales and CRM modules will help you streamline your sales process while maintaining an overview.
Offimac CRM 365 is software that runs on top of Microsoft Office 365 and Outlook.
CRM 365 software adds extra features to Microsoft Outlook for sales, scheduling, and client focus. It provides an overview of appointments and helps to carry out tasks efficiently. This software also provides visit reporting for sales representatives. CRM 365 can also be linked to the Offimac rental software, so that your sales representatives can focus on the right clients, projects, and files in their work.
CRM 365 software helps you organise well in combination with Dynamics and Office. 
Document management
We offer numerous solutions to help you with document management, which, of course, you can also link seamlessly with our other software so that it all forms a single, powerful whole. Plus, your employees will be able to find the right documents quickly.
Employee management
We also have software for HRM and employee management. This can also be seamlessly linked to our leasing software because every leasing company has employees and must therefore also carry out employee administration.
Below is an overview of some of the modules in our employee software:
A digital link to the social secretariats is also possible as an option.
Apps
Being able to request or input information no matter where you are? Ordering online or requesting materials and equipment? Following up on your accounting via an app? It's all possible with our apps!
Track & Trace
Our software can work together with various track & trace solutions.
Internet sites
Internet portals are being increasingly used to give clients and employees remote access to information. We also have an Internet portal that we can link to your software system so that employees can access your information from anywhere at any time.
Management reporting
Knowledge is power and good figure data helps you make good decisions. Our software helps you with this, but we are also happy to help clients who want to go a step further.
Hardware and cloud
We can provide you with all possible hardware and cloud solutions for your leasing software because we deliver comprehensive solutions for companies.
Office 365 and SharePoint
You can also contact us for this.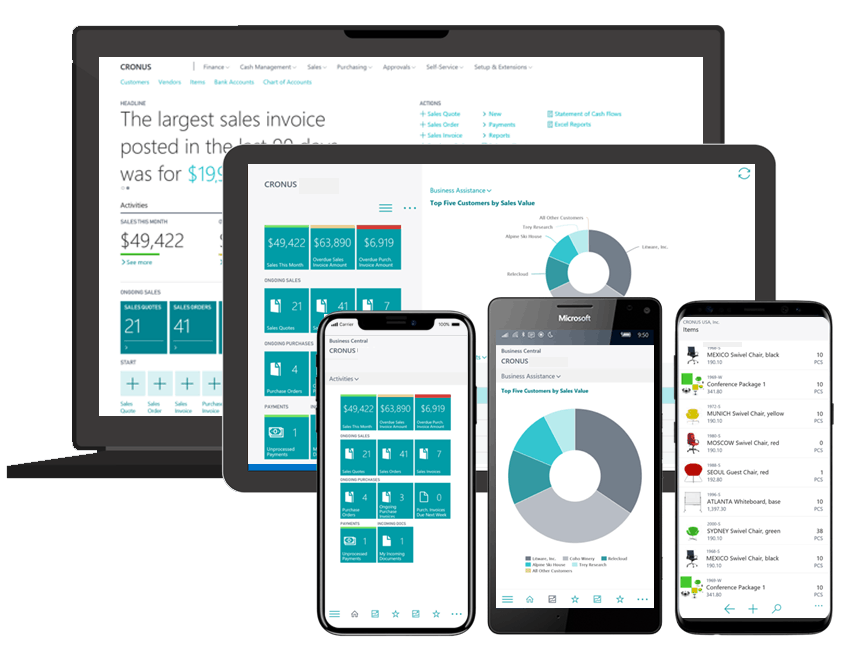 Get in touch? Or can we help you with more information?