ERP for rental business? We have modern, mobile ERP for rental
Rental companies have to work hard and deal with a lot of paperwork. But our ERP for rental business is there to help you with all of it. Because we have modules from request to invoicing, all of which you can handle using a single software package. Are you looking for clients and drawing up quotes? You can do this using our special CRM for rental business, which you can read more about below. After placing an order, you need to plan, purchase, and organise. And sometimes, you may even need to hire external third parties. But you've got to schedule transports and make deliveries. And then, you have to collect and invoice goods at the end of the rental period. All of these steps also involve massive amounts of documents and accounting. Add to this the fact that some rental companies also have sales and maintenance activities, which in turn means even more administration.
So, we've built highly reliable ERP for rental business that meets all these challenges. It's modern ERP to help you work efficiently and to manage your entire business. Because our ERP software automates your administration from contact to invoicing. Plus, the good reporting in our software helps you maintain a grip on and control over your activities. Is it time to digitally refresh your ERP for rental business?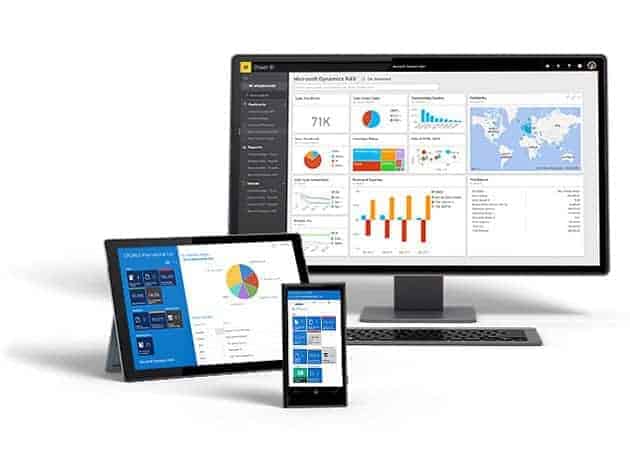 These are some of the advantages of our rental ERP software:
Information is available faster
Administration is reduced to a minimum
There is no duplication of effort
The software shares information seamlessly
Employees are better informed
The whole of your company can be managed from 1 ERP platform
There are no more separate packages to buy or maintain
Employees need less training
Better overview, grip, and control
Strong reporting at your fingertips
Efficiency gains
Watch these videos to discover more about Microsoft Dynamics, the reliable platform on which we have built our retal ERP software:
What's in Offimac's rental ERP? And why should you consider it for your company?
ERP software is integrated business software that you can use to manage your entire company, because ERP has modules for all departments. And the Offimacc ERP for rental business brings all your company data together in a clear overview. This allows your company to work more transparently, more efficiently, and faster. And what's more, it avoids duplication of effort, which saves you money.
When you opt for Offimac's ERP for rental business, you are opting for higher efficiency for your entire company. Because all the departments can work better together if they are connected via a shared software system. The rental ERP software also ensures uniform data and better communication. There is a suitable module for every possible department within your company that fits seamlessly into the ERP system. These are some of our modules: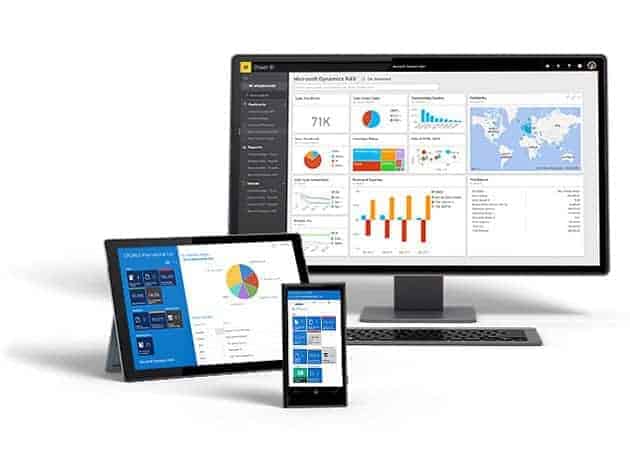 CRM
Quotes
Schedules
Equipment and materials
Leasing management
Transports
Returns
HRM
Services 
Accounting
Strong reporting
A lot of the software is standard 
Customisation is possible
In addition to rental ERP, we have graphically strong scheduling boards, which we link to your ERP software, so that information is seamlessly harmonised between the two software packages. This makes your scheduling very efficient. Because good scheduling helps you make money. Therefore, we have the following graphics solutions for scheduling, among others:
Rental scheduling
Machines and employees scheduling
Transport scheduling
Service scheduling
GANTT scheduling
…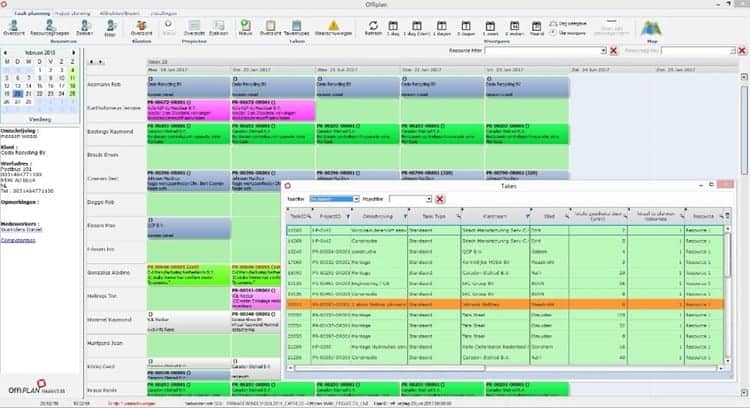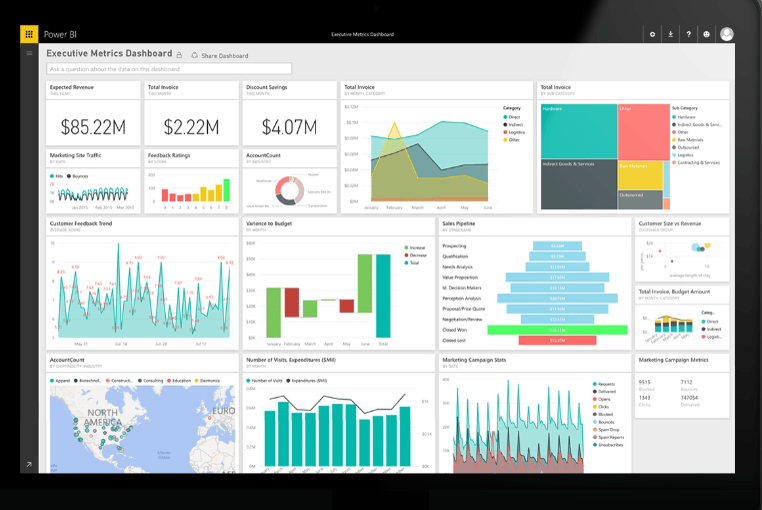 Rental companies also want to be able to follow up on their rental activities and assets. They also want a better grip on and control over their many other financial and operational activities because knowledge is power. Plus, good reporting gives you the opportunity to make timely adjustments.
This is why our ERP for rental business also has extensive reporting in-house; plus, it gives you a clear overview. But would you like to take it even further? We can do that too! Because we have these solutions, among others, in-house:
Microsoft PowerBI
JetReports
Qlikview & Qlik Sense
Are you looking for even more additional functionalities for your leasing software? We're your IT partner for this too! Because we have even more software, including:
Apps for many uses
Document management
Invoice scanning
Microsoft SharePoint
Cloud
Integration with social secretariats
Link with track & trace
Integration with telephony and external apps 
…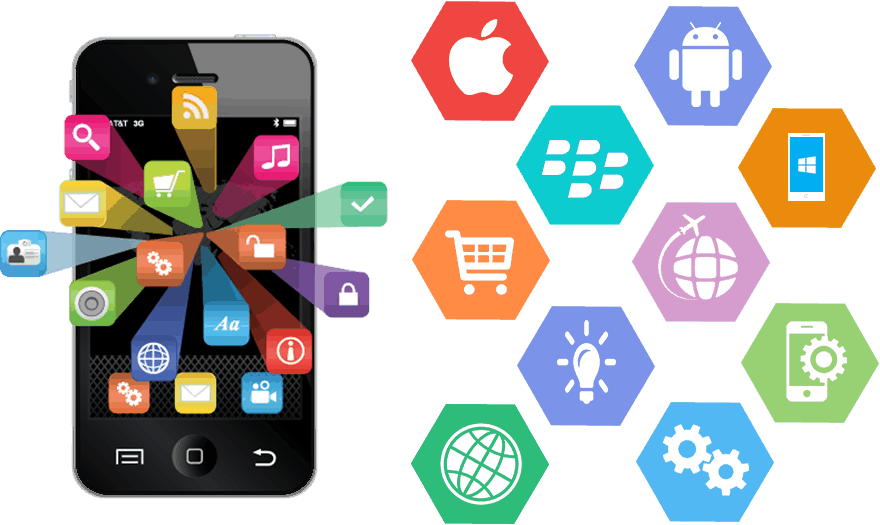 Flexible ERP: modular, mobile, standard, and customisation options available
Your company can grow into a very extensive system thanks to our software, precisely because our rental ERP is modular. This lets you step things up a notch whenever you're ready. If you're looking for modern, mobile ERP for rental business, then this ERP is the solution you need!
Our company has been active in ERP software and the rental business for 40 years, so we know what rental companies need. And because every client is different, every ERP needs to be custom-made. You can contact us to build your rental ERP yourself using modules according to your wishes. You can also expand the system to include even more functionalities, thanks to additional software such as scheduling, apps, and even customisation. And we make sure it all works seamlessly so you can observe situations closely and respond to them quickly!
That's why our ERP for rental business is available ready-made; although extra customisation is still possible so that you can still add extra features.
Rental companies can use our software quickly, which means they achieve results and make improvements just as quickly. Is standard software insufficient for your needs? Then we'll show you the many apps we also have available. And if that still doesn't meet your needs, we can also do custom work for you.
Plus, our rental ERP is mobile because that's the norm now.
Offimac ERP for rental business can be used wherever and whenever you want because the software is available for Windows, Apple, and Android.
Plus, this ERP software adjusts itself to run on PC, laptop, tablet, and smartphone, which means clients can use it on numerous devices interchangeably. You choose the login method depending on where you are and the software will always look the same, with the same tiles everywhere, making it very pleasant and user-friendly.
Thanks to this structure, our rental ERP is one of the most modern rental solutions available. Modern companies are mobile and they no longer work from a single location. Whether you're in the office or on the road: you will always be able to work with our ERP for rental companies, which is exactly how ERP should be!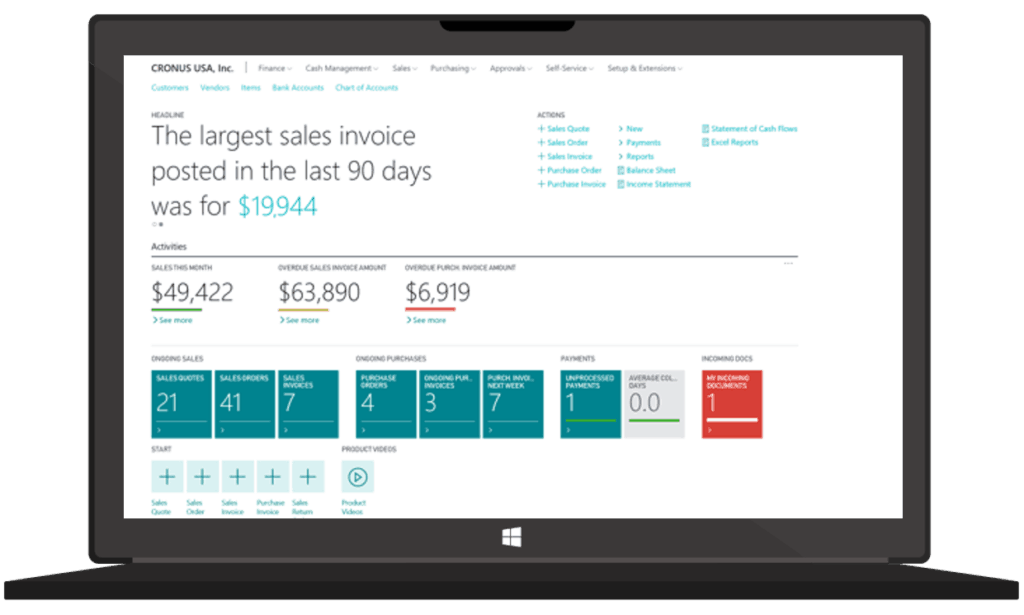 CRM for rental companies? We're your partner for this too!
We're also a good partner for companies looking for CRM for rental because our CRM software is ready for immediate implementation. This lets companies use our software quickly and get results, tailored to the leasing, just as quickly. In addition, we also built extra modules, which might fulfil your wishes even better. Is standard software insufficient for your needs? We can also do custom work for you.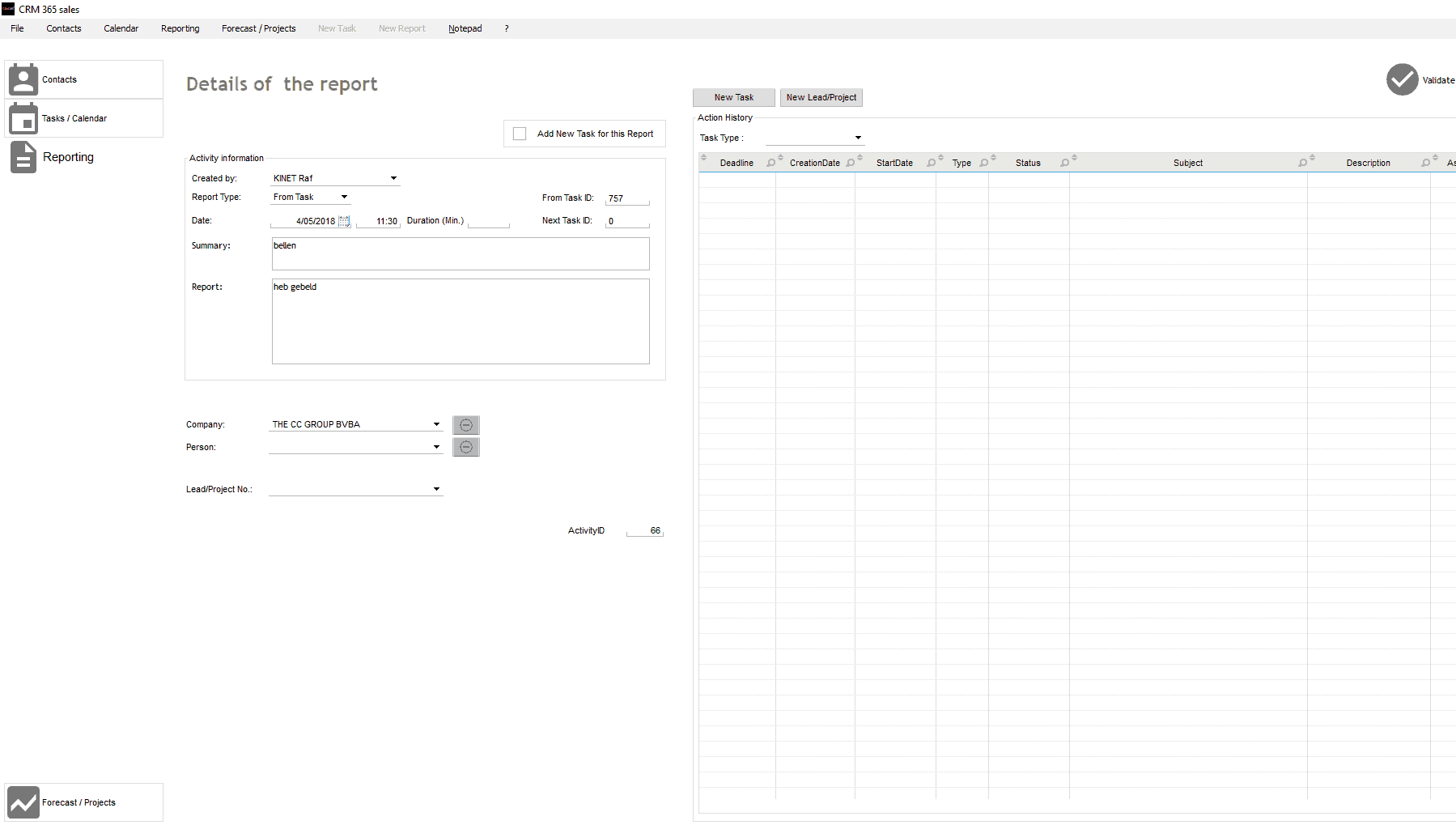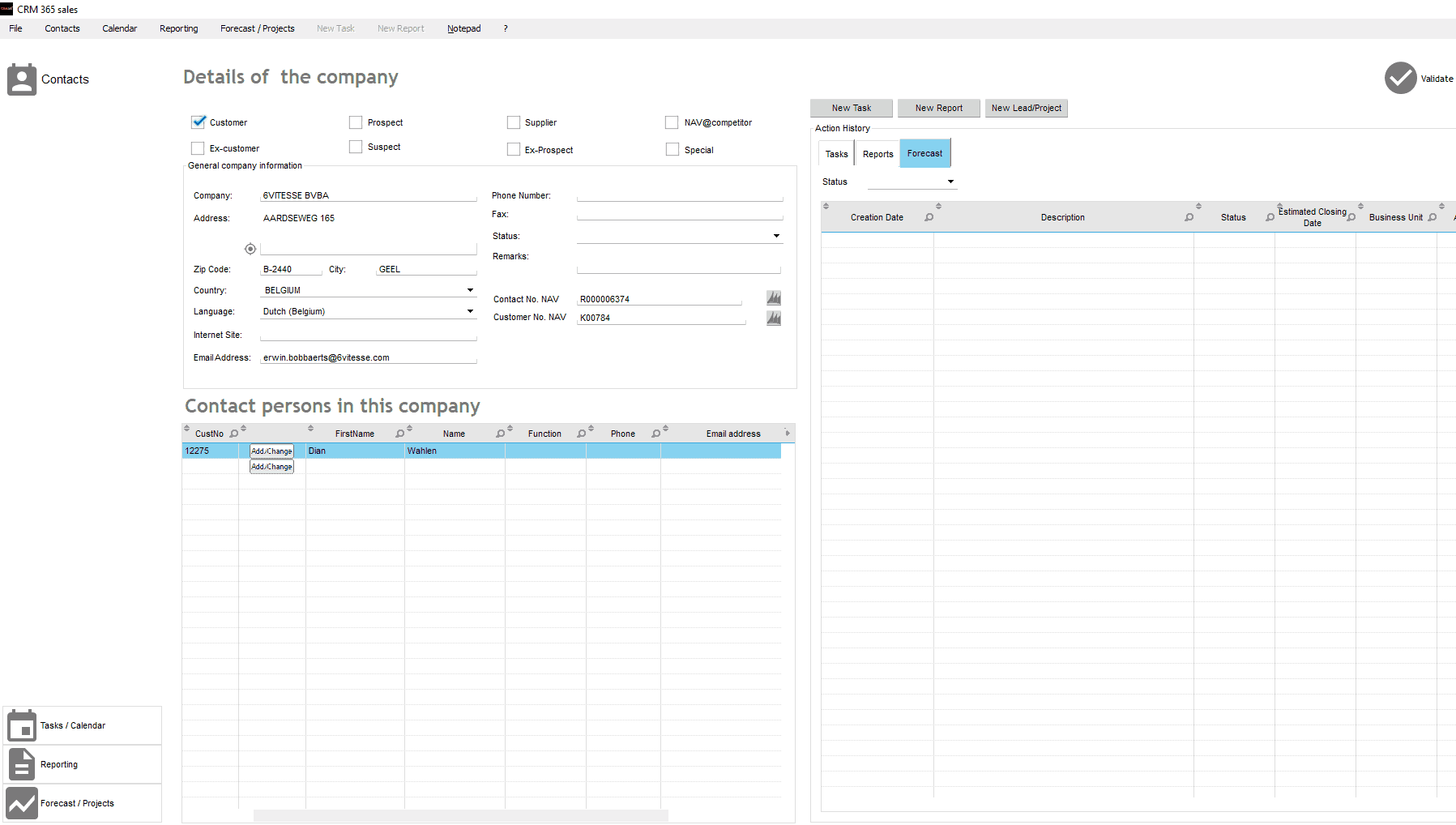 CRM is a commonly used term, but can also refer to specific software for sales and marketing. Microsoft Dynamics Business Central already includes CRM functions by default. But Offimac also developed a specific CRM solution that runs on top of Microsoft Outlook and is linked to the Offimac leasing software. It is less expensive, simpler, and above all, it lets leasing companies focus on their business more. Would you like to learn more? Contact us via the contact form below!